What are PA Systems?
Our PA systems are public address sound systems that broadcast sound to all in a hall, theatre or church. Our systems comprise of wireless microphones, amplifier, loudspeakers, Bluetooth media player and built in CD player.
Why do we need PA Systems?
In large places such as halls it can be very difficult to hear and understand what the person speaking is saying, this is normally because the room is large with high ceilings. Increasing the volume and evenly distributing the presenter (teacher) voice makes it clearer for all to hear and understand. Our systems are often used for Assemblies, School productions, PE Lessons, staff training events, Parents' evenings and much more.
How do our PA systems work?
The speaker wears or holds a wireless microphone that distributes their voice around the room. Our wall or ceiling mounted speakers provide clear smooth audio for all to hear and enjoy. With over 15 years' experience in providing schools with reliable, simple to use PA systems we know that teachers do not have the time in their busy day to learn complicated equipment. With simple one-touch operation our systems won't let you down just before assembly starts! We only supply user-friendly systems that don't require hours of setting up.
Who do PA systems benefit?
Your PA system will benefit everyone, from the people sat at the back of the room to the person using the microphone who will no longer need to strain their voice to be heard.
What Types of systems are available?
Indoor – custom built and installed into your hall with our wired or wireless speaker options.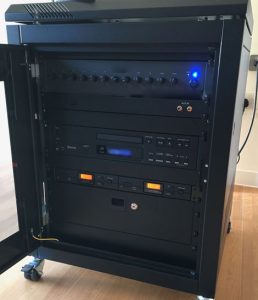 Outdoor – custom built with waterproof speakers that can be fixed to the outside of the building and left out all year round.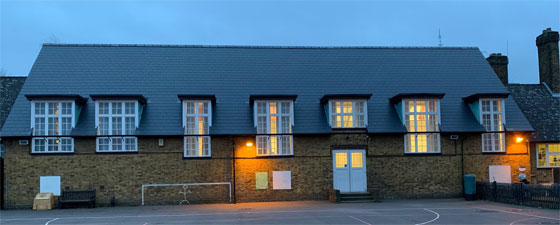 Portable – ready to-go straight out of the box with 2 wireless microphones, built-in battery, Bluetooth and CD player; you can take this great sounding system anywhere.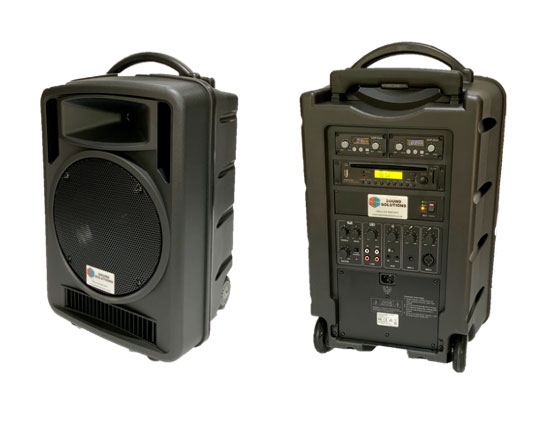 Which PA system is best for my school?
Please contact us so that we can talk through your requirements. There are different product options depending on the activities and space that the system will be used for. We will work with you to make sure that you get the right system for your school.