RG Sound Solutions may not be a name that is automatically familiar to you in the world of hearing impairment and we may appear to be a relatively young company, however between us we have over 47 year's experience in assisting hearing impaired children, teachers of the deaf, education audiologists, heads of service and mainstream teachers. Both myself and Greg previously worked for P C Werth for 19 and 28 years respectively before setting up RGSS in the summer of 2018.
About Us:
Our mission is to offer impartial advice from an independent source geared to each individual situation. We have a very good working knowledge of hearing aids, test boxes and hall PA systems in addition to our core specialities. We work with the very latest products from market leading manufacturers ensuring we have access to the widest range of technology to provide the best solutions. At RGSS we pride ourselves on our holistic support package and our independence ensures that you will get honest, unbiased advice. We also fully understand how critical it is that service and support is provided on an on-going basis, not just before and soon after the sale.
Some of the problems we are often asked to help with are associated with echo and noise in large classrooms and halls. Many schools recognise they have a problem in the hall but often don't realise the problems that are caused by poor acoustics in the classroom; noise, reverberation (echo) and distance all add up to make it very difficult for teachers to be understood clearly. Teachers can often be heard in all parts of the classroom but the clarity of the teachers voice is greatly diminished giving poor speech intelligibility and understanding for the students.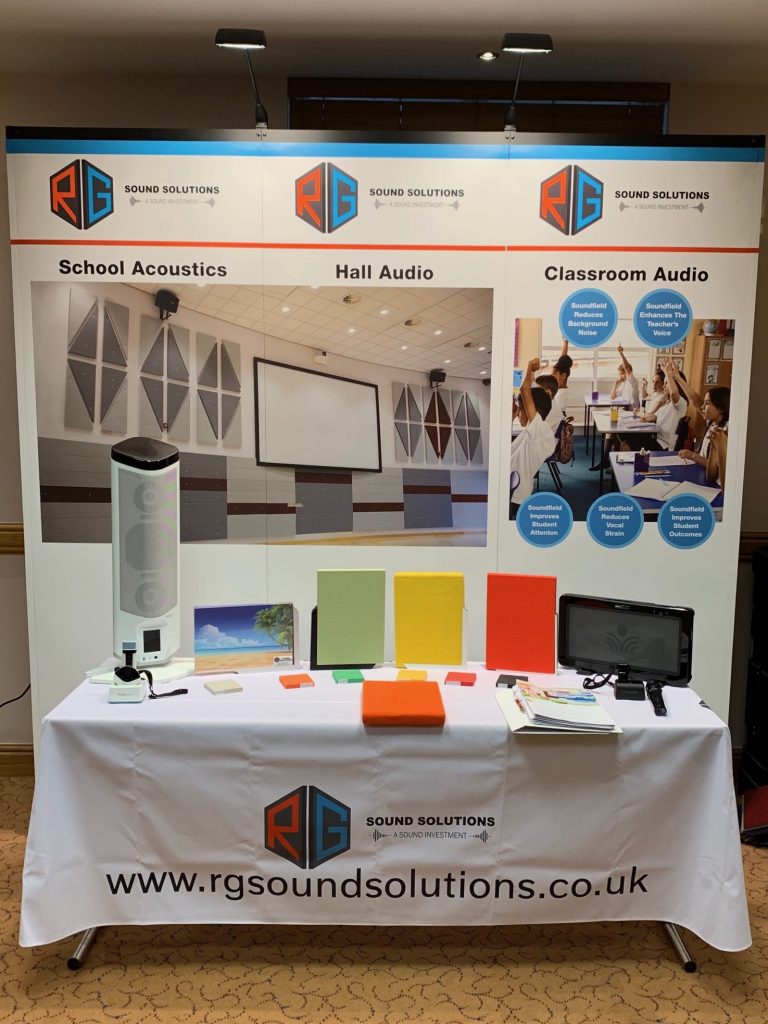 Sound Solutions:
The correct intervention with Acoustic Treatments can help overcome the problems of noise and reverberation. Sound absorbing acoustic panels that are correctly placed around the room capture sound helping to fix the problem of noise and reverberation. The issue of distance still exists even in the best acoustically treated rooms and the best way to overcome this is by using a Soundfield system, radio aid or both depending on the situation and students' needs. By introducing the correct type of Soundfield system the teachers voice can be seamlessly distributed around the whole room at a very calm and clear volume level.
There are three main types of Soundfield systems Fixed (installed into the classroom); Movable (potential to be moved occasionally) and portable (can be moved frequently/ as and when needed). There are different benefits to each type of system; we are happy to give advice on the best possible solutions for your individual situations and requirements. RGSS are also able to provide free, no obligation trials of movable and portable systems so schools can realise the benefits before any expenditure.
We have set up and installed thousands of Soundfield systems in the UK over the last 18 years and have a great deal of experience with training and supplying all types of systems.